Sweet 16 & Quinceanera Limo
Our booking agents are accepting requests for Sweet 16 limo reservations, as well as Quinceanera Limo Service reservations in the Greater Chicago Area. Our transportation specialists understand how important and unique these events are to you and your family, providing top-notch, customized service to ensure a memorable and enjoyable experience during your special moments. Each Quince Limousine experience will be unique and will meet all needs specified at the time of booking,  you can count on us to have all the traditional party favors in place to ensure a genuine experience during your Sweet 16s or Quinceanera!
 
Packages are available and include a variety of party favors to ensure that you and your guests have an enjoyable and memorable time, to and from your event. Our Chauffeurs are vetted and specially trained for these events and can provide supervision while transporting to minors in the absence of parents or guardians to ensure your peace of mind.
 
Each Chauffeur receives professional, etiquette-oriented training that allows them to provide you the best care and service possible. Our service and vehicles are ADA compliant, and we have specialized vehicles that have wheelchair accessibility as an option. We can also provide booster seats or front/rear facing car seats for infants and toddlers as well. Please remember to mention special requests at time of booking.
 Quinceañera Limousine
Packages include the following:
Non-Alcoholic Champagne (Sparkling Apple Cider)
Flutes; Bottled Water, Sodas, and Ice
Red Carpet Rollout: Weather Permitting, have a customized actual red-carpet experience added to your wedding experience. This includes actual red carpeting, and backdrops allowing for paparazzi-style photography shoots while walking the line.
Balloon Decorations (Colors can be customized, mention at time of booking)
Decorative Pom-Poms: We can provide solid or mixed color 6" spirit handle Pom-Poms at no additional charge! Please remember to mention colors at the time of booking.
Matching Balloons & Streamers: We can provide streamers and matching balloons to customize your door-handler experience. This adds an extra level of enjoyment and fun to each party experience!
Unlimited Mileage and Stops: For the duration of the package timer, enjoy unlimited mileage and stops at no additional fees!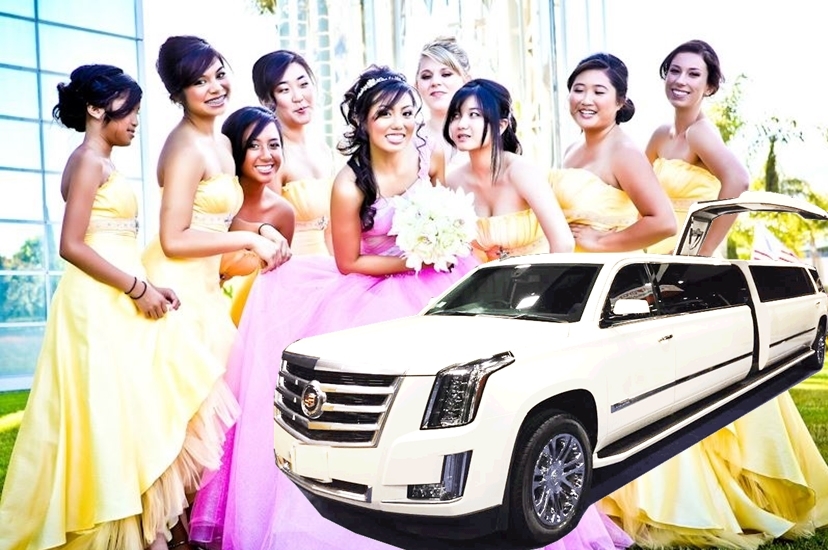 Sweet Sixteen Limousine
Exotic Stretch Limousines and Luxury SUVs.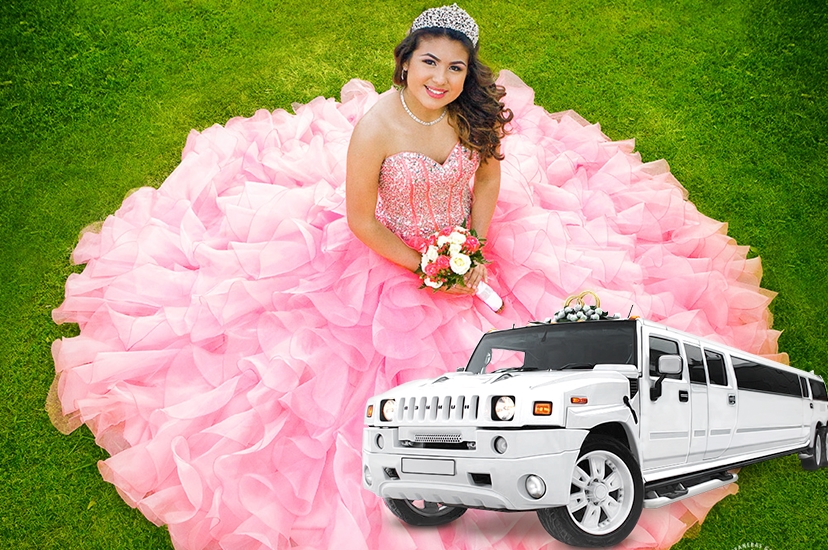 Chicago Quinceanera Limo
Chicago Luxury Quince Limo Rental Get A Quote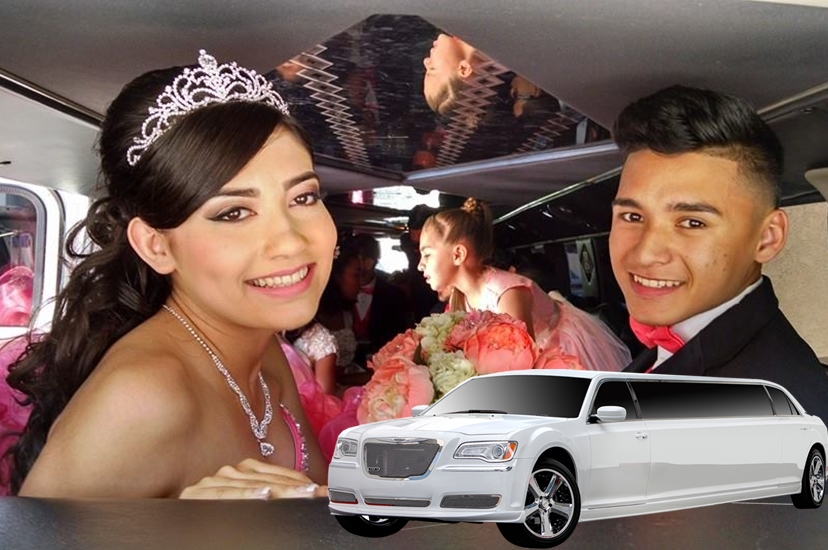 Quinceanera Party Limos
Affordable Quinceanera Party Bus & Limo Packages