Prom Transportation
A1 Limousine covers a wide variety of civil functions, including Prom Limo services, Homecoming Limo Services, Daddy Daughter Dance services, Graduation Limo transportation and even Winter Formal Limo services. Each of these civic affairs has specialized packages customized to their individual event designs. Our drivers can provide custom or itinerary based services based on your needs. All clients regardless of age or supervision will be provided the best service possible, and unsupervised underage minors will be provided specially trained and vetted chauffeur that will provide special levels of attention and supervision in the absence of a parent or guardian, custom tailored to each party's needs. Prom Limo and similar packages include the following: 
All events have Unlimited Stops and Mileage, with no additional charge except for additional hours outside the base reservation. Packages can be customized to "before and after" also known as split packages, by indicating to us at time of booking, how many hours before the event, and how many after the event should be assigned to each. For example, 2 hours before a Prom for pick up and pictures, and three hours after for party and delivery of clients to their final destination is a common designation for a 5-hour package. All vehicles come fully stocked with complimentary soft drinks and Non-alcoholic beverages.

Chicago Prom Limo Services & Party Bus Rentals
Each Chauffeur receives professional, etiquette-oriented training that allows them to provide you the best care and service possible. Our service and vehicles are ADA compliant, and we have specialized vehicles that have wheelchair accessibility as an option. We can also provide booster seats or front/rear facing car seats for infants and toddlers as well. Please remember to mention special requests at time of booking.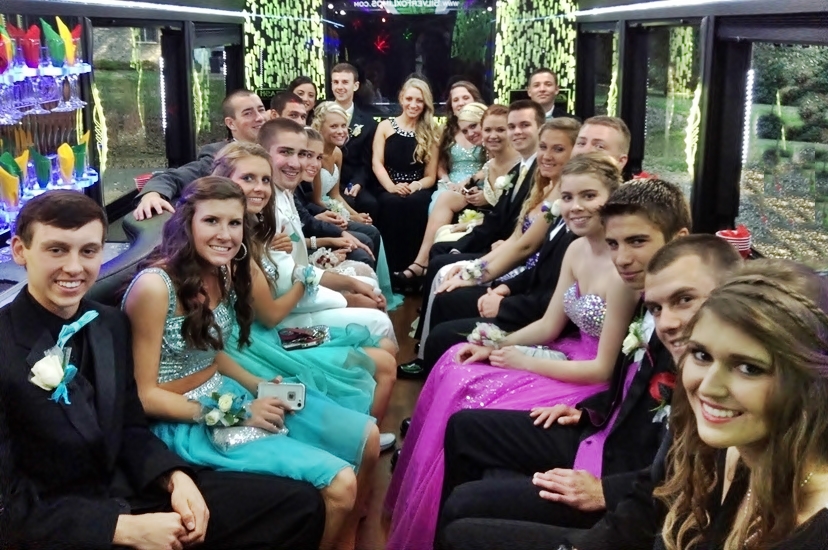 Prom Transportation
Chicago's Luxury Junior and Senior Prom Limo Packages. Request A Quote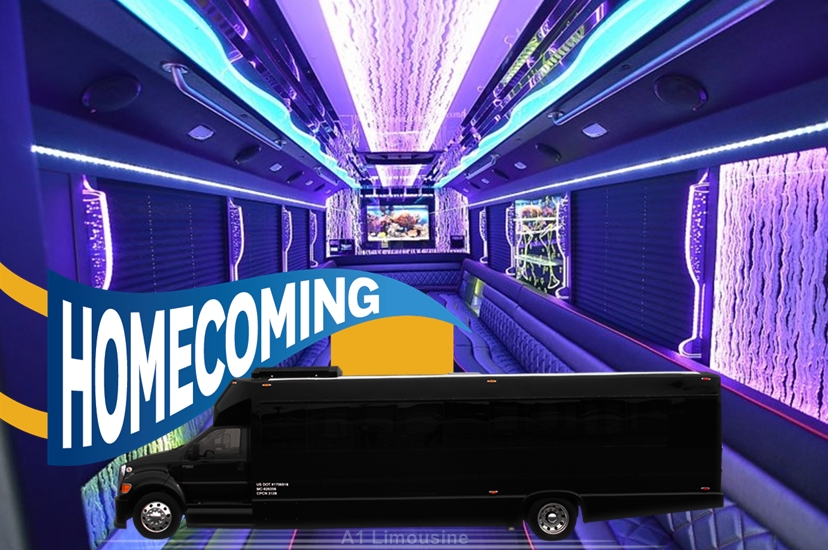 Homecoming Party Buses
Affordable Homecoming Formal Transportation. View Our Party Buses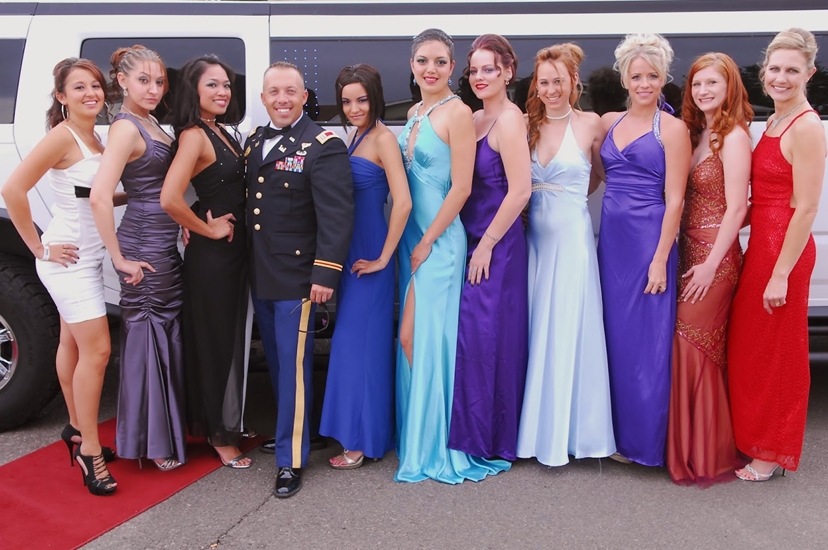 Prom Limo Rentals
Chicago Proms & Senior Ball Limousine Rentals. See Our Limos