A1 Limousine Blog
Featured post:
Various Limos and their utilities
Limos
By:Customer Service
The limos are the perfect choice to grace an important occasion in our lives. Whenever we think about limos, we visualize the incredibly stretched black and white model which can be said as an extended sedan. However, at present, there are various limo variants. These have been particularly designated considering their purpose. In the US the most popular limos are the Lincoln Town Car, Cadillac XTS, Cadillac Escalade, Chrysler 300, Hummer H2, Ford Excursion, and the Lincoln Navigator.

Limousines are rarely owned by individuals and are mostly hired. The essential points to be taken into account while renting a limo would be the number of persons riding in it, the budget of renting the limo and the distance to be traveled. These days apart from the traditional black and white colored limos, they are also available in silver and grey colors. Here is a look at some of the most popularly used limos right now.
Executive Sedan
The sedan limo is the most used limo service throughout the United States. The stretchable limos have certain limitations while plying on the roads, these executive sedans offer a perfect solution to those who prefer a luxurios.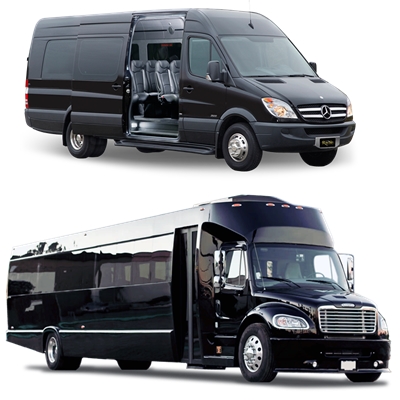 Buses
By:Customer Service
SUV Limos
The SUV limos are favored by everyone. Chevrolet Suburban, GMC Yukon XL or Cadillac Escalade ESV are some of the popular models in this category. These limos are ideal companions for almost any form of trips. They have large interior spaces to accommodate bags and strollers.
Stretch and Super Stretch Limos
These are the extended versions of the sedans and are a popular choice for social occasions. Stretch limos can accommodate up to eight people while the super stretch limos are ideal for more than fourteen people. These have luxurious facilities the chauffeur of this limo needs to be skilled at driving the car smoothly.
Party Bus
This is ideal for a group of more than forty people who love partying while on the move. Needless to say, these buses have all the modern amenities that a limo should include plus much more like an onboard restroom, dancing poles. Something that is unimaginable in a normal bus. The trend to hire these party buses has now become increasingly popular. The party bus can also be an ideal companion for those looking to travel places.